28,861 Total Views, Today's Views 29
Hundreds of people are daily changing from a Non Vegetarian diet to being a vegan or vegetarian for many reasons.Veganism is taking popular leaps in the world, and several celebrities have turned to adopted vegan lifestyle. It is a big lifestyle change, but they remain committed to this way of life and avoid cruelty to animals. Find out who they are:
Bill Clinton
An emergency heart surgery in 2010 convinced the 42nd president to focus on his health, which ultimately led him to becoming vegan. "I just decided that I was the high-risk person, and I didn't want to fool with this anymore. And I wanted to live to be a grandfather. So I decided to pick the diet that I thought would maximize my chances of long-term survival," he told AARP.
Miley Cyrus
The singer's Instagram feed is full of posts about vegan meals and how important it is to respect animal.PETA even called her a "super vegan" and the "veganest vegan to ever vegan."
Beyonce
In early 2018, Beyonce announced her decision to go vegan as she prepared for her performance at Coachella 2018, and invited fans to join her. This was the second time the singer went vegan: She partnered up with husband Jay Z for a 22 day vegan challenge in 2013.
Madonna
In true Madonna fashion, her diet is really, really intense. She follows a strict macrobiotic diet that abolishes the consumption of wheat, eggs, meats, and dairy, according to The Cut.
Gisele Bündchen
This supermodel is not only concerned with healthy living, but also making sure her kids grow up with a respect and appreciation for the earth and environment. "We all love it. It's not only good for our health and makes us feel good, but it is also good for the planet," she told people magazine.
Paul McCartney
Music legend Sir Paul McCartney has spent years campaigning for veganism, most notably releasing his impactful documentary film 'One Day A week' which follows the principles of #MeatlessMondays. If it means we'll look as incredible as McCartney at 75, count us in.
Pamela Anderson
Pam has always been emotionally connected to animals. She became a vegetarian at the age of 11 as a result of her father's hunting. Later in her career she was introduced to PETA where she was exposed to slaughterhouses, pushing her towards veganism. Dairy was the last thing she gave up and swears "everything improved" – digestion, skin, and hair.
Venus Williams
The tennis player credits the raw food diet for allowing her to stay on top of her game despite being diagnosed with an autoimmune disease: "Once I started, I fell in love with the concept of fuelling your body in the best way possible," she told Health.
Ariana Grande
The pop singer says her veganism is rooted in her love for animals. "I love animals more than I love most people, not kidding. But I am a firm believer in eating a full plant-based, whole food diet that can expand your life length and make you an all-around happier person," she told Mirror UK.
Michelle Pfeiffer
Pfeiffer says she went vegan for health reasons, but also to maintain her complexion. "Eating a vegan diet — it's just so much healthier — and you avoid a lot of toxins that could age your skin and your body. I really noticed a difference in my skin not too long after switching to fully vegan," she told Urbanette.
James Cameron
The Titanic director said he went vegan for reasons related to climate change, but also because it improved his quality of life. "You're going to be healthier, you're going to live longer, you're going to look better. You're going to have fewer zits. You're going to be slimmer. You're going to radiate health. You're going to have a better sex drive. That's what shifting away from meat and dairy does," he told Men's Journal.
Natalie Portman
Portman shared exactly what she eats with Harper's Bazaar, and revealed the one thing she doesn't get from her diet: "I'm vegan, so I generally have a very clean diet; I usually have oatmeal or avocado toast in the morning … I take vitamins too — vitamin D, and I'm still on prenatal vitamins. I get B12 shots once a month because it's the one thing you don't get from a vegan diet."
Portia de Rossi
The actress said she felt like she had no choice but to become vegan, after she and Ellen DeGeneres moved to a farm and bonded with the animals. "I always thought going vegan would be difficult, but I genuinely don't crave meat or cheese," she told O,The Oprah Magazine. "And I feel happier, like I'm contributing to making the world a less violent place."
Daryl Hannah
The actress has been an outspoken vegan activist, and says that going vegan or vegetarian is an easy way for an individual to lower their impact on the environment. "Factory farms are also producing massive amounts of pollution and methane … which is a more potent greenhouse gas than carbon," she told Ecorazzi.
Olivia Wilde
The actress has gone back and forth between veganism and vegetarianism, admitting that it can be difficult. "[Being vegan] is not always easy and accessible, but it's a way of life and makes me as a person feel really good and physically look better," Wilde said in the Huffington post
Kate Mara
The actress might be vegan, but that doesn't mean she can't enjoy a good burger. "I'm completely obsessed right now with the vegan, gluten-free Beyond Meat burger," she told Bon Appetit. "The first time I had it, I thought, 'I must have gotten this wrong.' It looked so bloody because of the beets! I'm completely addicted. I'll cook one up in some olive or coconut oil, top it with a slice of vegan American, and put it in a gluten-free bun with ketchup and lettuce."
Jessica Chastain
The actress has been a vegan for 12 years, and says going vegan gave her more energy and clearer skin. "Being vegan was not anything I ever wanted to be. I just really was listening to what my body was telling me," she said to W Magazin.
Peter Dinklage
The Game of Thrones star has been vegetarian for many years, and recently made the switch to veganism, according to Veganuary. When he has to eat on-screen for a GoT scene, he reportedly swaps any meat products for Tofu, and it's nearly impossible for viewers to see the difference.
Ellen Page
PETA named her one of the sexiest vegan celeb in 2014, thanks to her advocacy efforts. She famously tweeted, "Why are vegans made fun of while the inhumane factory farming process regards animals and the natural world merely as commodities to be exploited for profit?"
Ellen DeGeneres
American chat show host Ellen DeGeneres became a vegan because she loved animals so much.
Stella McCartney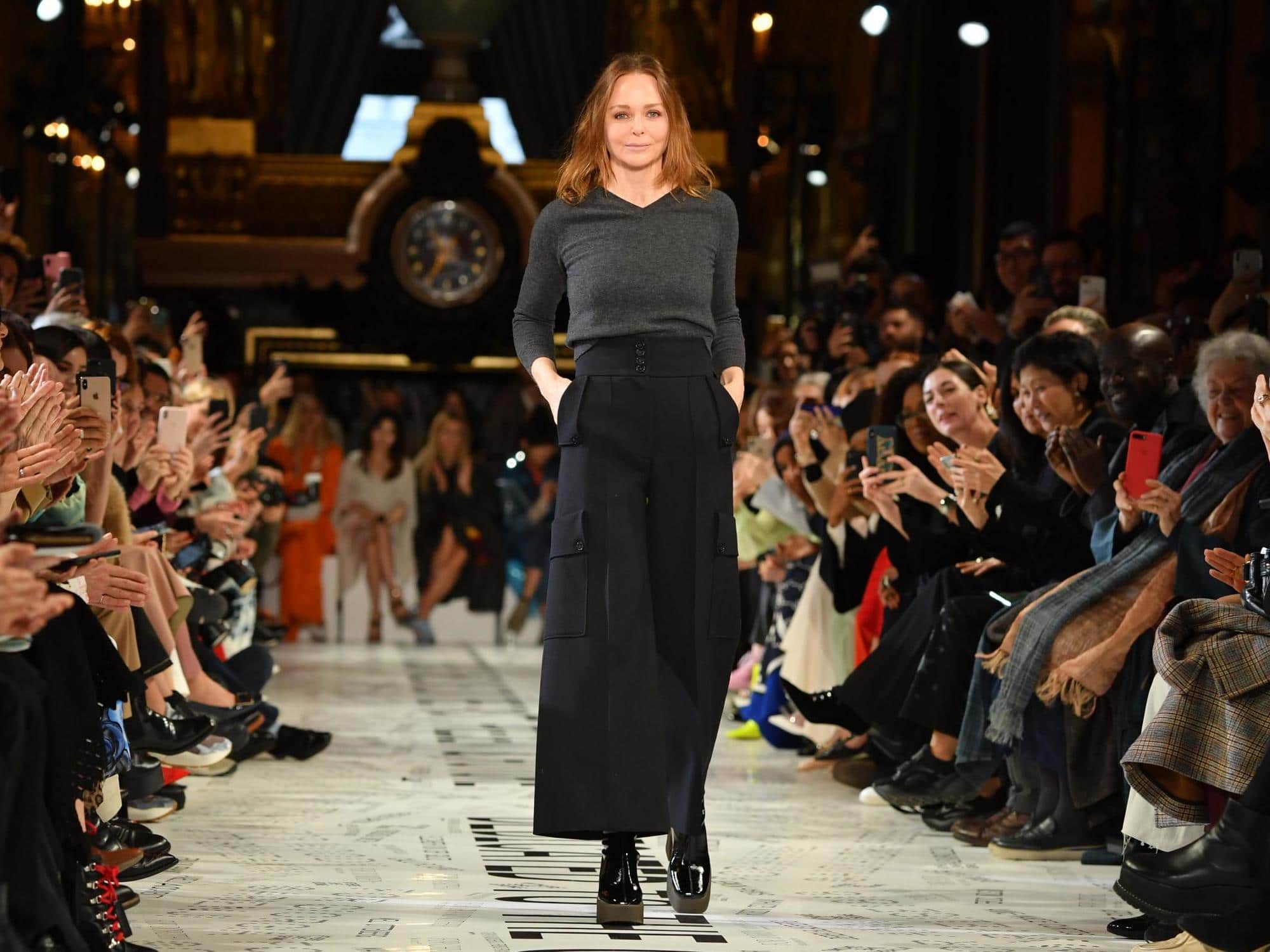 British fashion designer Stella is the daughter of Sir Paul and his animal rights' activist wife Linda. The Peta spokesperson has openly criticized the fur and leather industry.
Alicia Silverstone
Although Silverstone initially adopted a vegan diet for animal-rights reasons, she said she was shocked at how much better she felt overall. "I ditched my asthma inhaler, stopped my weekly allergy shots, lost weight, and had a new glow from my skin and hair … this way of eating transformed me," she said to Food & Wine.
Ellie Goulding
Goulding has been vegetarian for years, and told The Cut in January that she was making the transition to veganism. "Once I fully understood where meat came from … I found that concept quite hard to live with. If you don't need meat to survive, I don't see why you have to have it. Also it makes you feel tired, it makes you feel lethargic, and your body finds it hard to process so much meat all the time," she said.
Joaquin Phoenix
Phoenix has been a vegetarian nearly his entire life, starting at age 3. He said he has a vivid memory of being on a fishing trip with his family, and being horrified when they caught and killed the fish. "We said, 'Why didn't you tell us that's where meat came from?' And my mom didn't know what to say. I feel like I have this memory of seeing her crying," he told Cover Media.
Emily Deschanel
The actress and mother of two says that keeping a colorful plate makes it easier to be vegan. "I love to drink green juices and eat lots of salads. I also like to make a habit of eating as many different colors of vegetables as I can. As for treats, of course, there's fruit and you can even get vegan chocolate. For Easter, I buy little chocolate vegan bunnies and give them to everyone," she told Garden of Life.
Cory Booker
The vegan U.S. Senator could be the first vegan president. Naturally reducing meat production forms a key part of his environmental policy.
Lewis Hamilton
Six-time Formula One champion Lewin Hamilton proudly declares himself plant-based on his Instagram profile.
Suzy Amis Cameron
Former actor Cameron is now an educator and environmentalist who last year published a book outlining how to change thw world with one vegan meal a day. She is the visionary behind MUSE—the nation's first fully vegan school.
Jason Mraz
The singer lives on an avocado farm in San Diego, so it's no surprise he's committed to eating healthy. His vegan, raw food diet is something he adopted a couple years ago in support of a bandmate. "A guy in my band found out that he had type 2 diabetes and felt that the only way he could help himself was to go raw. I did it as a partner for him so it would be a little easier," he told Vegetarian Times.
Forest Whitaker
The Academy Award winner has been spotted at LA's trendiest vegan restaurants with his family—and since going veg more than a decade ago, he's spoken out about his diet choice for PETA, even bringing his daughter into some of the media spots.
MYA
Grammy Award-winning singer Mya was a longtime vegetarian before she decided to make the leap into veganism. She has released a guide to help others with the transition, available online.
Mayim Bialik
Though she's best known for her role on The big bang theory, Bialik is also the author of a vegan cookbook called Mayim's Vegan Table. "I wanted to present something that wasn't going to tell people, The way you're eating is wrong. You need to change it. We have the right way. We wanted to present plant-based options in a non-threatening way," she told Ecorazzi.
Ellen Pompeo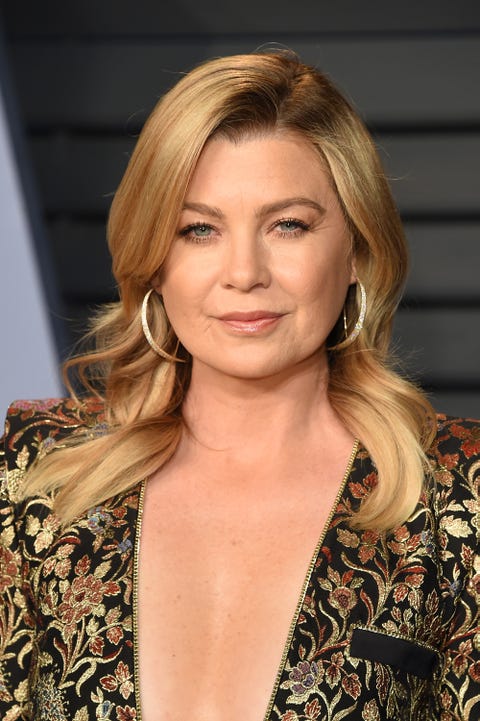 In early 2018, the Grey's Anatomy actress transitioned her family — she has two daughter and one son with Chris Avery – to a vegan diet after hearing about Dr. Funk's book, Breats: The owner's manual. "I don't think it's tricky at all — it's actually easier because meat you have to cook it before it goes bad. Grains and lentils and rice and beans, everything's in the pantry already," she told People magazine
Madelaine Petsch
Riverdale star Madelaine Petsch has been a devout vegan for her whole life. She credits her plant-based diet for keeping her ' body fueled and running smoothly'. If it means we'll have Madelaine's glowy skin, we're in.
Kat Von D
Kat Von D has been a devout vegan for most of her life and in 2015 she put misconceptions around a plant based diet to bed: "No, your hair won't fall out – mines healthy and shiny as hell. No, your skin doesn't turn yellow or gray – mine's never looked as healthy as it does now. No, if you eat right, you won't get all skinny and weak – I have plenty of boobs and ass, and I'M HYPER AS F*CK!". She even has her own vegan beauty range.
Benedict Cumberbatch
Named PETA's most beautiful vegan in 2018, Benedict Cumberbatch follows a strict plant-based diet. He announced the lifestyle change during promotion for Avengers when he was asked if he had to eat anything "gross" to get in the shape for the movie: "No, no – well, I eat a plant-based diet"
Meghan Markle
Rumour has it that Prince Harry has had his diet overhauled by Meghan but is the Duchess of Sussex a vegan? Well, when speaking to Best Health in 2016, she stated that when she was filming Suits, "I'm conscious of what I eat. I try to eat vegan during the week and then have a little bit more flexibility with what I dig into on the weekends." So totally part-time on the job, then!
Serena Williams
Serena Williams went on a very strict diet after giving birth to her daughter, Alexis Olympia. Talking at a Wimbledon press conference, Serena said, "I was vegan, I didn't eat sugar!" The results of her change in diet didn't take effect until she stopped breastfeeding, commenting, " I lost 10 pounds in a week when I stopped. I just kept dropping."
Lea Michele
Former Glee star LeaMichele treats her body like a temple, and turned vegan for the health benefits as well as animal rights reasons. "It's about being good to your body and the planet. I'm a foodie, but I think it's much more fun to find things on the menu that are good for me," she said. Lea was honoured by PETA in 2010 for her charity work with animals.
Demi Moore
Actress Demi Moore has always taken control of her appearance and weight, whether that has been through intense workouts or eating clean. She has openly spoken about the struggles of maintaining her killer bod and apparently, being a vegan is the way forward. She has not only embraced the meat-free, dairy-free lifestyle but she has taken it raw too.
Russell Brand
Russel Brand, another proud ambassador for PETA, tweeted in 2011 "I'm now vegan, goodbye eggs, hello Ellen". Apparently his dramatic change of diet was sparked by the documentary Forks over Knives which explores how plant based foods help cleanse your system and protect it from disease. Good going Russ!
Brad Pitt
Brad Pitt is said to have been a vegan for years.
Alanis Morissette
There's nothing Ironic about Alanis Morissette's eating habits. The singer/songwriter switched her diet to lose weight and feel happier. "I'm back to what I was born to be, at my best… I feel very alive… I have no more aches and pains, and my allergies are gone, too," she said after giving up meat in 2009.
Jennifer Lopez
Jennifer Lopez says that going vegan has given her loads of energy. "It's basically no dairy, no meat, everything is just plant based and just from the ground. I love that I'm eating more greens. It makes you feel so much better."
J-Lo said she'd recommend it, but has one regret: "Butter is the one thing I miss! Butter makes everything taste better."
Petra Nemcova
Czech model Petra Nemcova avoided meat and animal products in 2007 after learning about the planet's rapidly depleting fish stocks.
Tobey Maguire
Former Spider-Man Tobey Maguire seems to have developed a fondness for his fellow earth-dwelling creatures. The star shunned animal produce in favour of a vegan lifestyle in 2009.
Jessica Simpson
Jessica Simpson became a temporary vegan – cutting out animal products in the two week run-up to her wedding. A source told Us Weekly: "Jessica did a vegan diet for about two weeks…She also got quite a few B12 shots." The star, who has been a spokesperson for Weight Watchers in the past, also embarked on a strict fitness regime before her big day, doing hardcore workouts with her trainer.
Thandie Newton
Thandie Newton announced that she was going vegan in 2018, inspired by co-star Woody Harrelson.
Zac Efron
In recent years Zac Efron has become a vegan, even crediting his toned physique to his plant-based diet. Another example that a vegan diet can cultivate… well, the best body we've probably ever seen!
Sia
Superstar Sia has been a committed vegan since 2014. Last year, it was announced the singer would be joining the cast of vegan documentary, Dominion, alongside Rooney Mara and Joanquin Quin.
Liam Hemsworth
Just like Miley, her on-off partner and hubby Liam decided to make the switch to veganism in early 2015 after he learned about the mistreatment of animals. "The more I was aware of, the harder and harder it was to do," he told Men's Fitness, of eating meat. His Hunger Games costar Woody Harrelson suggested he try a vegan diet. Within a few months, Hemsworth was sold. "There are no negatives to eating like this," he told the mag. "I feel nothing but positive, mentally and physically. I love it."
Jared Leto
The Oscar-winning actor Jared Leto and the rest of his 30 Seconds To Mars bandmates are all strict vegans. "Well, there was a time when we used to sacrifice goats, but then we all became vegans, so we've been sacrificing tofu before the shows!" Good to know, Jared…
Casey Affleck
Good Will Hunting star Casey Affleck – who is married to fellow celeb vegan Summer Phoenix, Joaquin Phoenix's sister – is a keen animal rights campaigner and vegan. His support stems from a childhood pet. "The first dog I had was owned by an abusive couple. He was very skittish. He wouldn't let me hold him. It was explained to me that it was because of how he was treated," he said.
Moby
No surprises here then… Legendary dance musician Moby has been consistently vocal about his vegan beliefs, even naming his 1996 album Animal Rights and opening a vegan café called TeaNY in New York. "Veganism should be a happy thing, not a miserable one. And we shouldn't make people feel bad or guilty for their lifestyle choices, even if they reject veganism," he said.
Bryan Adams
Canadian-born rock star Bryan Adams has two very different sides to his life – making stadium anthems and crusading for Greenpeace and PETA. "I've made a conscious decision not to be part of the cycle of killing animals because I couldn't see the point of crusading for Greenpeace and then eating a fish. Seriously, if you are going to talk the talk, you need to walk the walk," he said.
Woody Harrelson
The Hunger Games star Woody Harrelson is not only a vegan, but also an advocate of the raw food diet. Raw foodists believe in eating fruit, veg and nuts in its most natural form to get the maximum amount of nutrients out of them.
Thom Yorke
Radiohead's Thom Yorke has long been an activist and a supporter of ecological world issues – including animal welfare. However, his introduction into veganism was a little less orthodox: "I started going out with this girl and I wanted to impress her so I pretended I'd been vegetarian all along… And I immediately felt a lot better, a lot healthier. I was concerned, as many people are, about that 'you're not going to get all the things you need in your diet, you're going to get sick all the time', but the exact opposite happened to me, so I never looked back. It was never a problem straight off."
Alec Baldwin
After being diagnosed as prediabetic in 2011, actor Alec Baldwin had no choice but to amend his unhealthy lifestyle, and as a result he turned to veganism. By January 2012, when he won the SAG award for Best Actor in a TV Comedy, he had lost a whopping 30 pounds!